Dear Australia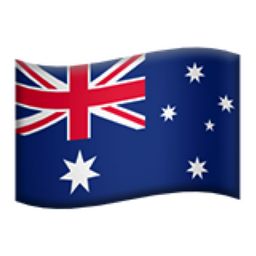 For Jesus Friends,
These past months and weeks, we have been earnestly praying for a miracle as our nation prepared to elect a new Government.
Many of us have participated in these times of prayer .... Rev Dr Margaret Court, a mighty woman of God, received a call from the Lord to exhort us to fast and pray and many took up that call.
Our prayer meetings on Zoom were constantly filled with anguished prayers that righteousness would prevail in these elections.
Now God has granted us these coming three years to pursue righteousness in our Great Southland.
When we were called to set up Australia For Jesus in May 2017, I distinctly felt we had 5 years to set up a nationwide network of soul winners to bring many to Jesus.
Two of these years have passed with many going out to share the Gospel on our Way of Life Campaigns.
But these past two years are just the beginning. Let us go on ... to sow and to reap.
Let us take this opportunity, now that God has given us a time frame to build an army of 10,000 soul winners, working with our pastors, our church congregations and our fellow believers, that a Great Harvest of Souls will take place.
I believe we are entering into a vast season of reaping.
Let us rejoice in this time God has given us.
Let us be diligently about our Father's business - the winning of souls to Jesus.
He said, "The time is fulfilled and the kingdom of God is near. Repent and believe the gospel!" -Mark 1:15 NET